Posted by: sara | March 8th, 2018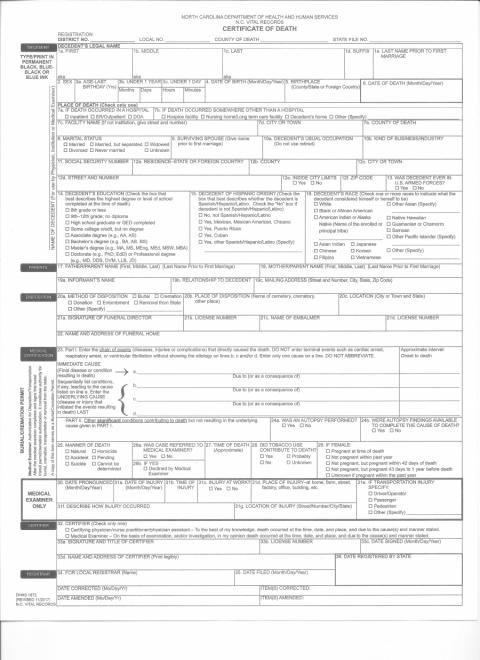 Kudos to the North Carolina Department of Health and Human Services, Vital Records, for keeping up with the times and updating our Certificate of Death!  
Beginning March 1, 2018, you must use the new form.  Why?  Because the old form had boxes designated for the father's name and mother's name for the deceased person.  The new form changes those designations to "Father/Parent Name" and "Mother/Parent Name."  This change was intended to reach out to the LGBT community where parents may be same-sex couples.
Don't forget that the United States Supreme Court legalized same-sex marriages in 2015.  So from my perspective, it's about time the paperwork reflects that change!